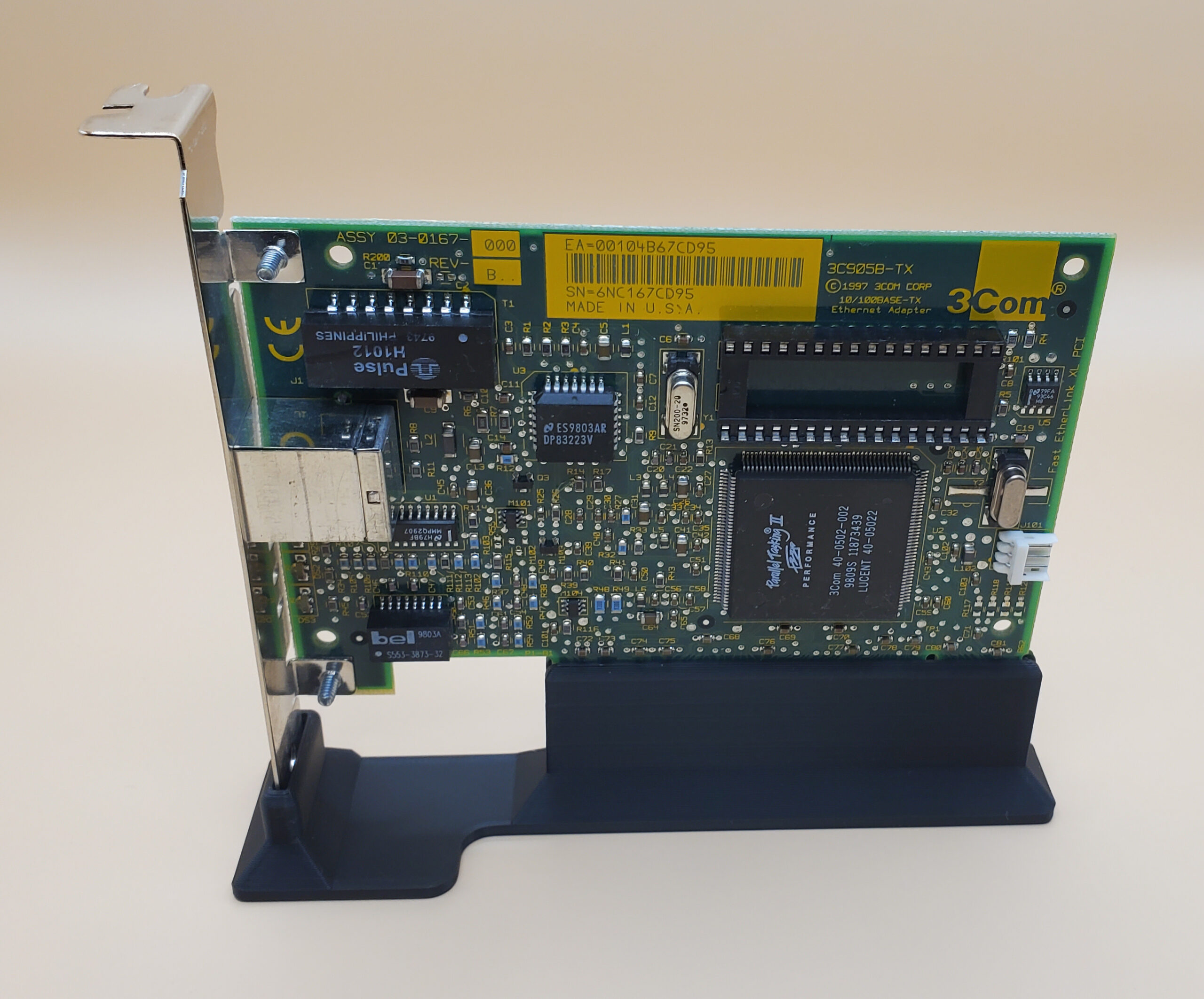 When going to retro computer shows we have found many people have cards from their older PC's that they either want to show off, or have a work station and they want to keep them better organized and upright to optimize space.
So we designed these stands to hold ISA and PCI cards.
You select which type card you want a stand for when ordering and you can select from various colors.
Be aware these are made for standard, and double size cards, but may not work well with long full size cards. Let us know if you have a need for full size support and we will look into making a design to support those.
PCI and ISA cards not included.
You can purchase at our Etsy or Facebook Shop at the following links