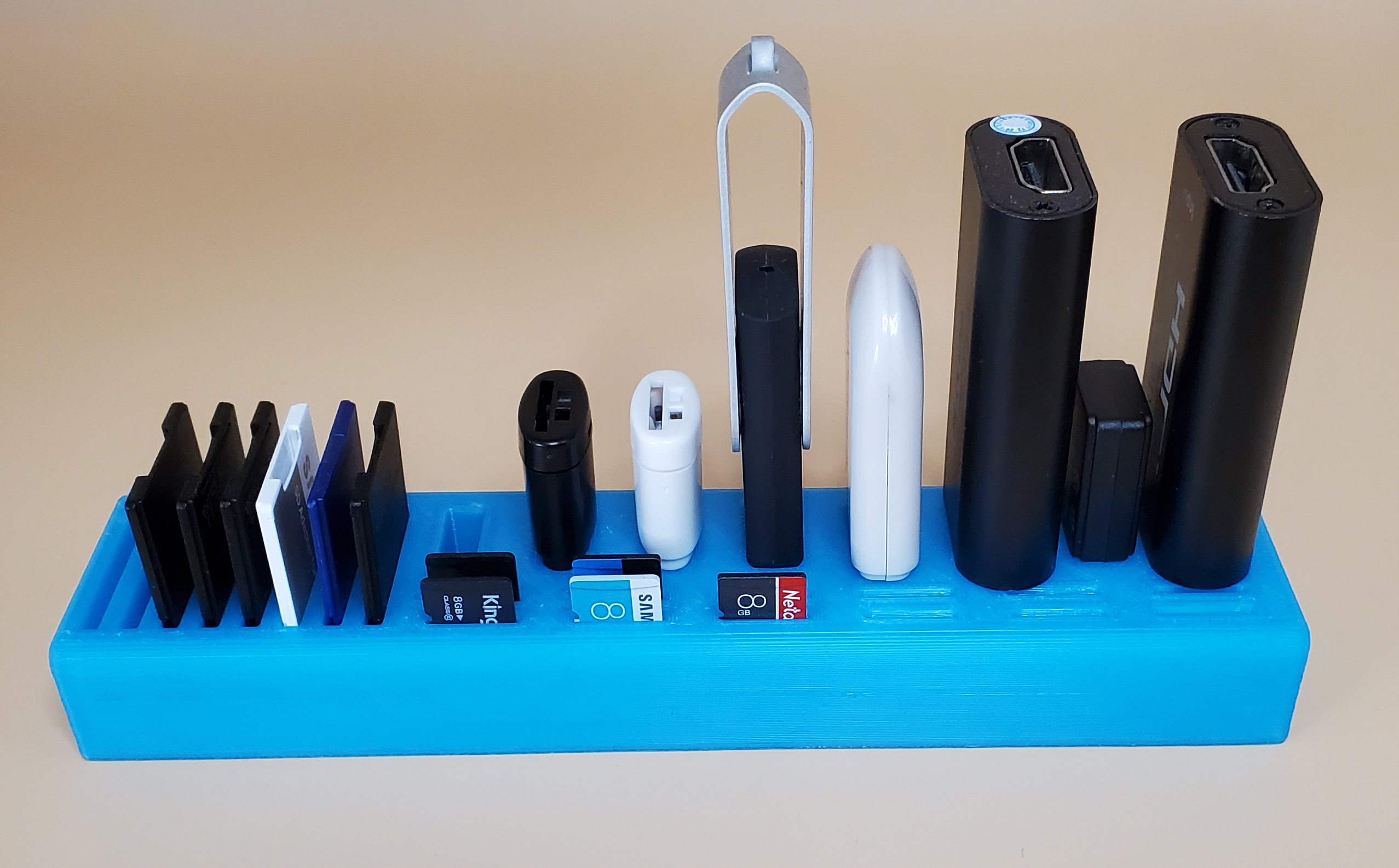 We all collect lots of USB sticks, SD cards, and MicroSD cards, so we designed this media deck to hold them and keep them conveniently within reach.
We designed our media deck to hold 8 USB Sticks, 8 standard size SD cards, and 12 MicroSD cards.
Grab one for yourself and someone who needs to get their media better organized!
USB sticks, MicroSD and SD cards not included.
Please note some USB sticks can be larger than others. If you have one with a thick width, it might overflow into the area for other media.
You can purchase at our Etsy or Facebook Shop at the following links