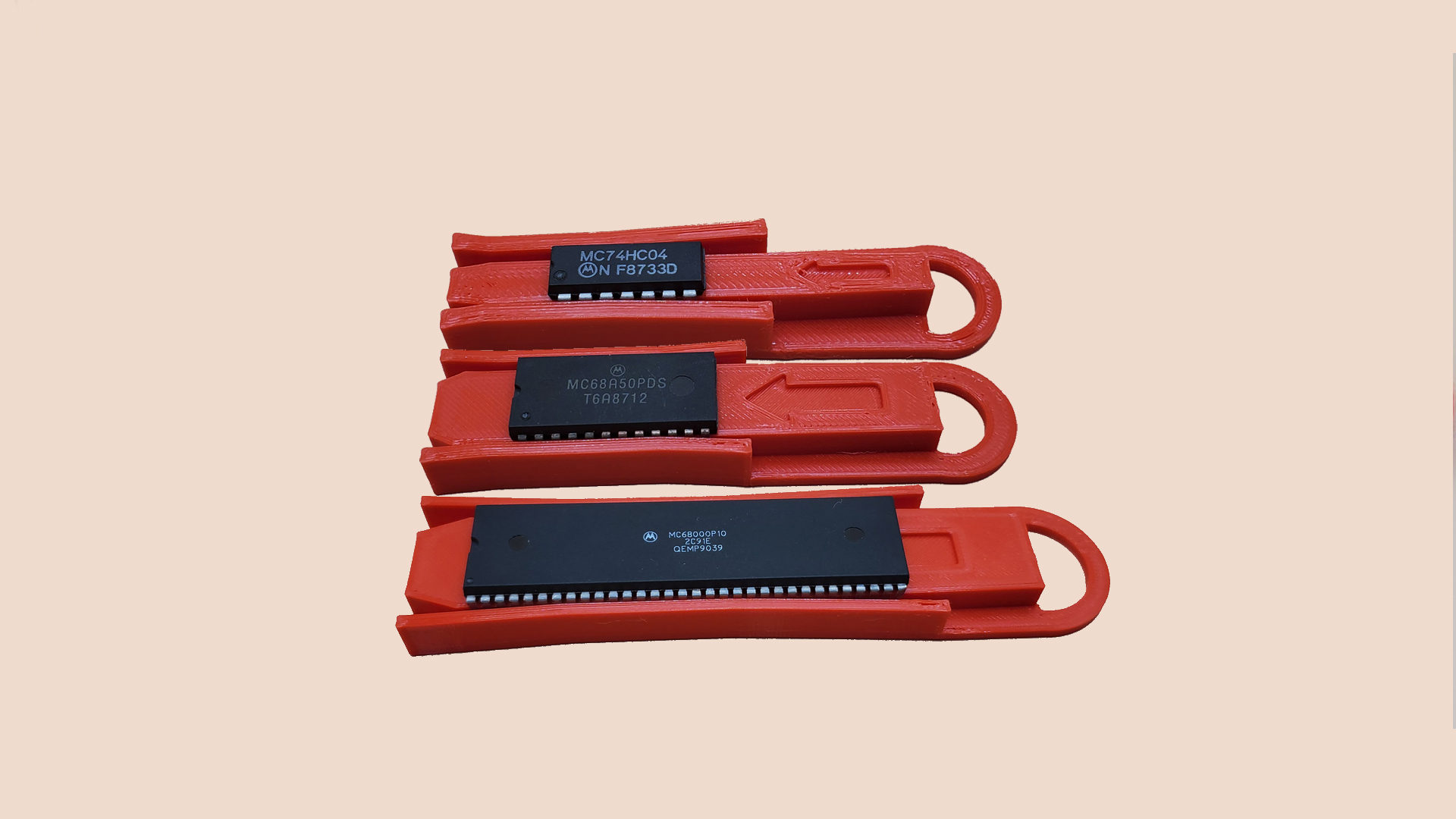 If you or someone you know works with a lot of DIP (dual inline package) chips this is the item for them. It contains 3 different straighteners for the most common 3 sizes DIP chips you will find out there.
You just take your chip with the pins that are not straight and slide it through (like a credit card swiper) in the direction of the arrow and the chip will come out the other end with the pins in a line.
The small straightener is for 0.300″ IC's. These are generally 6,8,14,16,18, 20 and 28 in pin count.
The medium straightener is for 0.600″ IC's. These are like the 24,28,32,40, and 42.
The large straightener is for 0.900″ IC's. These are the big boys generally in 64 pin sizes
With these three size designs of ours, you should be able to handle almost any DIP chip you run across.
Be aware that if pins are bent too bad, or twisted you might have to manually tweak them so the straightener can do its thing.
No IC chips included with this order. Just the three straighteners.
You can purchase at our Etsy or Facebook Shop at the following links